A highly efficient successor to conventional sand and cement screed, liquid screed (also known as flow screed) offers significant advantages to the building trade. Whether in a new build or as part of a renovation project, liquid screed can be used in both commercial and residential applications. It is designed to provide a smooth level surface in both commercial and domestic buildings prior to the application of finished floor finishes and is fast becoming the popular choice for use with underfloor heating giving you an exceptional and professional finish.
Why Use Liquid Screed?
The growing demand for liquid screed has been partly determined by the increased demand for underfloor heating systems and for a solution that is quicker to deliver, more cost effective to supply and provides enhanced performance.
Generally, it can be laid substantially thinner than conventional materials. It flows into whatever shape is required whilst filling all gaps and voids and it is accurately laser-levelled to a precision of equal to or better than surface regularity SR2. With almost twice the thermal conductivity of a traditional, thicker screed, any underfloor heating system which sits within the screed wastes very little heat and offers reduced energy consumption.
OUR COMMITMENT TO YOU
We have built a reputation for our high standard of work on projects of all sizes. We are highly experienced floor screeding and underfloor heating contractors with an outstanding track record.
You can rely on us to deliver your project on time and within budget without any hidden fees.
Liquid Screed Benefits
Increased productivity – 2000m²/day can be easily achieved (For an average 500-1000m²/day)
Can be walked on in 24-48 hours
Extremely low shrinkage – does not curl and minimizes the risk of cracking
Suitable for floating floor construction
Avoids the need for reinforcement
Ideal for use with underfloor heating systems
Significantly reduced thickness when compared to traditional sand – cement screed
Weight saving as a result of thinner section
Large bay sizes of up to 30-40 linear meters depending on application
Dries at a rate of 1mm per day up to a screed depth of 40mm
Can be force dried as early as 7 days after application
Easily achieves SR2 finish as described in BS8204
Protein free – cannot harbour harmful bacteria
Non combustible (tested to BS476 Part 4)
Minimal Thermal expansion (0.012mm/mK)
Excellent thermal conductivity (2.2W/mK)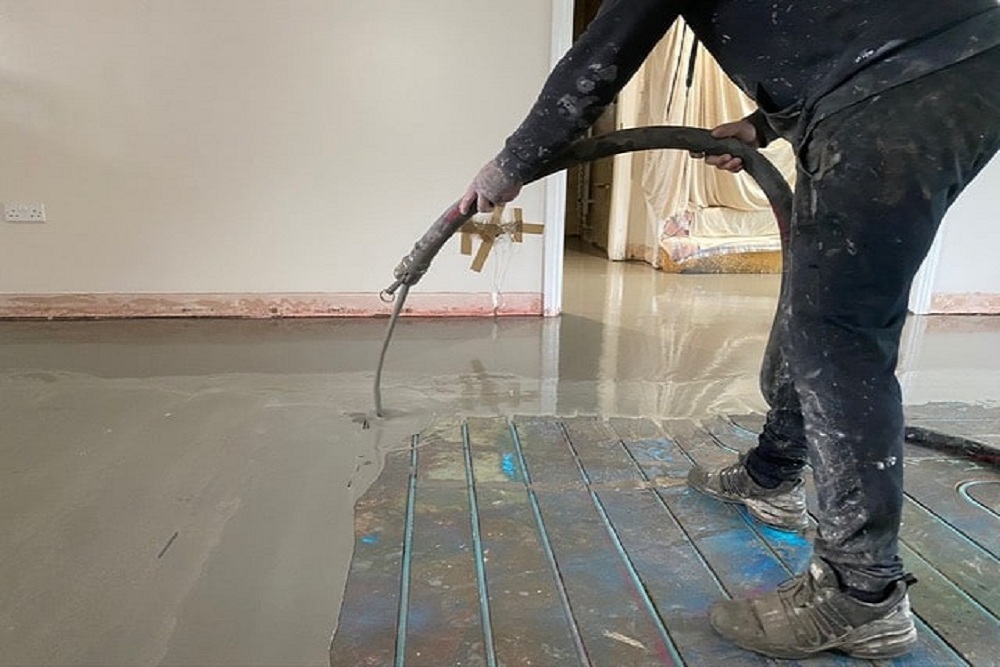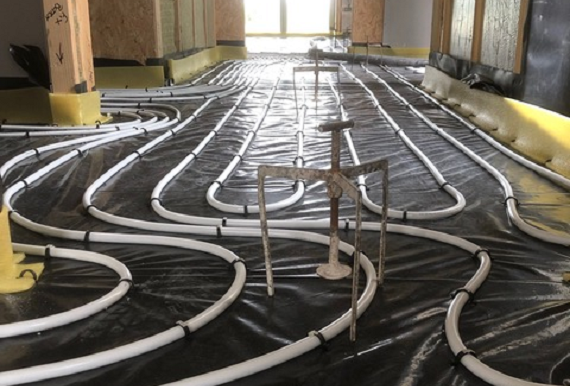 Liquid Screed Preparation & Aftercare
Of course, we will help you every step of the way, but we have put together a useful document for
the preparation of the site and the aftercare required.