Underfloor Heating Systems
Call Us For A Free Quote 01865 660026
Here at UK Screeds, we have a wide range of underfloor heating systems that not only heats up your home during the winter months, but also can provide underfloor cooling all year round. If required, you can even control your underfloor heating when you're out and about with our smartphone apps. We can also provide simultaneous underfloor heating and cooling – so one room heating and another room cooling at the same time from the same manifold.
The basic concept behind any underfloor heating system building is to ensure that a comfortable temperature can be achieved within the building's rooms. The heating and cooling system developed offers appropriate solutions for seasonal and user-specific requirements.
Underfloor Heating Systems in Winter: How it Works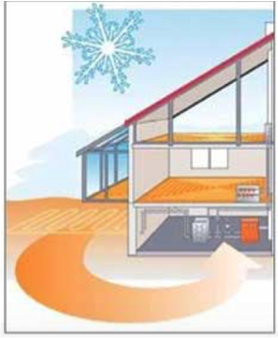 Underfloor heating works by pumping a controlled flow of warm water from any heat source through plastic tubing embedded in the floor. Because the emitting area is large, sufficient warmth is provided even on a cold winter day with no need for supplementary heating.
Underfloor Cooling Systems in Summer: How it Works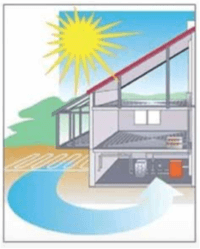 The floor is cooled to a temperature cooler than the surrounding air, the floor then absorbs radiant energy proportional to the temperature difference between the surface and the room and therefore reduces the radiant air temperature more than the temperature of the floor. Unlike an air conditioning system, where the air is forced over a cooling element, an underfloor cooling system will pass chilled water from a ground source heat pump or an air source heat pump or chiller through pipes laid beneath the floor.
For more information on our products and services why not give us a call on 0186 566 0026 and discuss your heating needs in more detail?
OUR COMMITMENT TO YOU
We have built a reputation for our high standard of work on projects of all sizes. We are highly experienced liquid screed and underfloor heating contractors with an outstanding track record.
You can rely on us to deliver your project on time and within budget without any hidden fees.