UK Screeds are the leading installers of underfloor heating and the foremost flooring screeding contractors in the country. We can install one of a wide range of underfloor heating systems that will not only heat your home in the winter but cool it in the summer. This means that you no longer need radiators and there is no need for air conditioning either. You can even have the heating on in one room and another room cooled at the same time.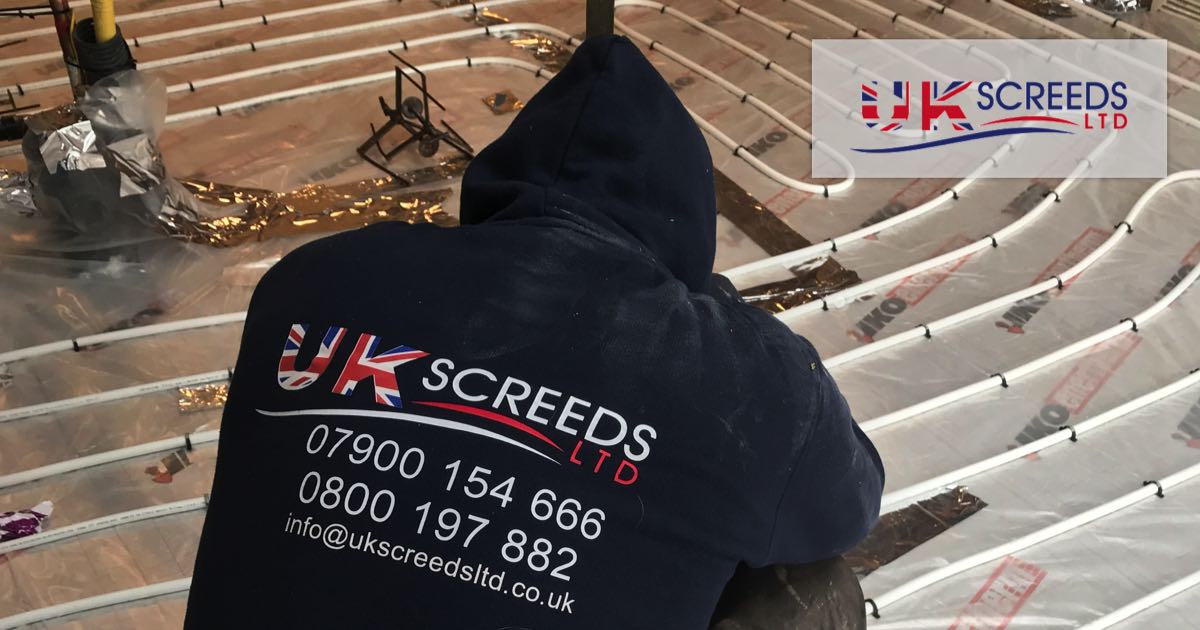 The way it works is that a system of plastic pipes is laid on the floor and these are then covered with a liquid screed. The screed totally envelops the pipes leaving no gaps or voids, so the heat that is transferred to the room loses very little energy. Unlike a radiator that heats the area around it, with a lot of heat going up to the ceiling, and which is therefore wasteful, because the pipes cover the whole floor the room is heated perfectly evenly throughout. Warm water is pumped through the pipes from any heat source.
Cooling works in the same way: cool water is pumped through the pipes from a ground source or air source heat pump or chiller and the floor is cooled to a lower temperature than the air in the room. The floor then absorbs the radiant energy proportional to the temperature difference between the room and floor surface and this causes the radiant air temperature to be reduced more than the temperature of the floor surface.
Liquid floor screeding has many advantages over traditional sand and cement, not the least of which is the speed with which our team can lay it. We can screed 100 square metres in an hour, and as much as 2,000 square metres in a single day. Our liquid screed dries very fast and can be walked on in 24 – 48 hours, causing minimal disruption to other trades on site. We also provide a finishing sanding service which will remove any laitance that forms on the surface of the screed, prior to the laying of the final flooring.