If you are working on a project in Northampton or any other town for that matter and looking for a suitable screed, you may well wonder which is the best screed for your particular circumstances. There are a lot of different choices, one of which is the traditional sand and cement screed which has been in use for years.
There are certain definitions when specifying screeds, and these are contained in BS8204 and BS EN 13318. They are as follows: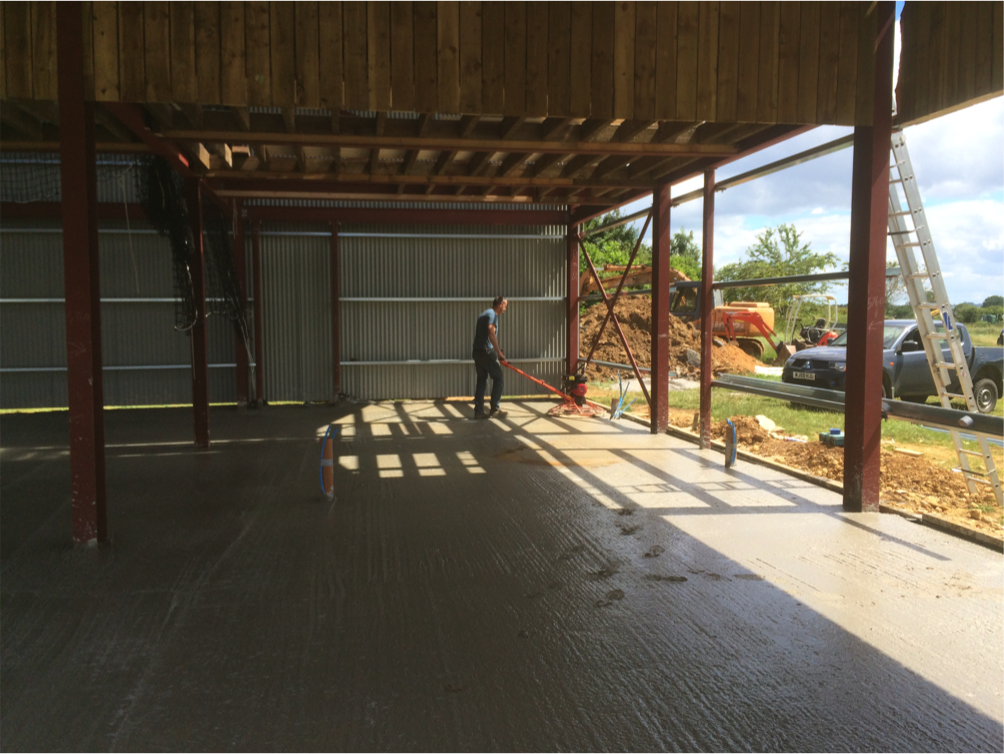 Levelling screed – screed suitably finished to obtain a defined level and to receive the final flooring. It does not contribute to the structural performance of the floor.
Wearing screed – screed that serves as flooring. This term was formerly known as high strength concrete topping. It is also used to refer to structural toppings as well as wearing surfaces.
Bonded – screed laid onto a mechanically prepared substrate with the intention of maximising potential bond.
Unbonded – screed intentionally separated from the substrate by the use of a membrane.
Floating – screed laid on acoustic or thermal insulation. This is a type of unbonded screed.
Cement sand screed – screed consisting of a screed material containing sand up to a 4mm maximum aggregate size.
Fine concrete screed – screed consisting of a concrete in which the maximum aggregate size is 10mm.
Pumpable self-smoothing screed – screed that is mixed to a fluid consistency, that can be transported by pump to the area where it is to be laid and which will flow sufficiently (with or without some agitation of the wet material) to give the required accuracy of level and surface regularity.
Curling – an upward deformation of the edges of the screed caused by differential shrinkage.
A traditional sand and cement screed in Northampton can be used for most applications, but there are other options. Sand and cement screeds are laid by hand and take a long time to lay as a result. They have to be laid thicker than other options and they take a long time to dry. Depending on the thickness of the screed, it can take anything up to three months in order to fully dry.
There are other problems with sand and cement screed in Northampton or any other town for that matter. They are not ideal for use with underfloor heating. This is for two main reasons, the first of which is that because of the way in which they are laid it is almost impossible to completely envelop the heating pipes. This can lead to uneven heat distribution. They are also only around half as efficient at heat transfer as the liquid self-levelling screeds that we supply and install at UK Screeds. So our anhydrite screeds will save money on energy bills compared with sand and cement screeds for the life of the building.
Furthermore, our anhydrite self-levelling screeds always fully cover the heating pipes leaving no gaps, because they are fluid. This means that there is 100% heat transfer into the room above and that it is heated absolutely evenly with no cold spots.
There are many other advantages to our anhydrite screeds. Not the least of these is the speed of laying. We deliver the screed to site ready-mixed and use a pump to pour the screed into position through a hosepipe. This also ensures that the screed is evenly mixed throughout, compared with a sand and cement screed which is mixed on site in a mixer and which inevitably leads to each batch being different from the previous one.
When it comes to drying times, there is virtually no comparison. Our liquid screed, despite the name, will be dry enough to walk on in less than 48 hours so it doesn't cause any delays for other contractors on site. Furthermore, UK Screeds can be force-dried after seven days and can be fully ready for the final flooring to be laid in as little as 28 days from pouring.
Another advantage of our liquid screeds is that they can be laid far thinner than a sand and cement screed. Granted, that anhydrite screed is more expensive than plain old sand and cement, but when you take into account the fact that less material is required, and the speed of laying which saves on labour costs, the overall cost works out at about the same.